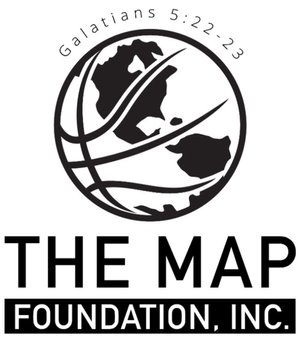 Our Story

The MAP Foundation was founded in 2007 by two business partners who wanted to establish a way to give back to their communities. The founders of The MAP Foundation, Rick Avare and Jamal Mashburn, were originally introduced through the game of basketball by a gentleman with whom they would later form their parent company, The MAP Group. As the MAP businesses were blessed and grew, The MAP Foundation was formally organized in 2007. Since then, it has held firm to its objective of providing under-served youth with opportunities to obtain the tools they need to succeed, which we believe
is a critical key to developing long-term sustainability and success for
themselves and the communities in which they live and work.

Jamal Mashburn and Rick Avare, Founders

Our Logo

The MAP Foundation's logo says a lot about its origin and founding principles. The logo includes a basketball/globe image with verses from Galatians 5:22-23, "But the fruit of the Spirit is love, joy, peace, patience, kindness, goodness, faithfulness, gentleness and self-control. Against such things there is no law." At the heart of MAP is a long-standing commitment and dedication to serving their business communities and beyond through faith-based initiatives, monetary gifts, fundraising assists, employment opportunities, mentoring and volunteer work. With faith at the core, our founders know that God brought them together - yes, He used the game of basketball - but they also recognize
that it was a result of the work of the Holy Spirit.

Our Mission

Through generous supporters and ongoing fundraising efforts, The MAP Foundation is able to give back to several organizations that align with our core mission: to provide support to programs that benefit young people by affording ongoing opportunities for mentoring individuals and developing them into well rounded adults who will be of benefit to our communities.
Learn More About the Organizations We Support!
Foundation Information:
The MAP Foundation, Inc., is a Kentucky nonprofit corporation and
is tax exempt under 501(c)(3) of the Internal Revenue Code.
The Foundation was established in 2007 and is headquartered in Lexington, Kentucky.
Its Federal Identification Number is 26-0248390 and
its Kentucky Department of Charitable Gaming License Number is ORG0002332.